Commercial Movers in Port Charlotte, FL
Why Choose Port Charlotte Movers for Your Business Move
Experienced Team of Commercial Movers
When it comes to commercial moving, experience matters. The Port Charlotte Movers team brings years of expertise in the moving industry, specializing in both local and long-distance relocations. Our professionals have successfully managed countless commercial moves within Port Charlotte and beyond, earning us a stellar reputation as reliable commercial movers in Port Charlotte FL.
Our team has seen it all – from small startups looking to relocate to bigger premises, to large corporations moving entire headquarters. This broad range of experiences equips us with the skills necessary to handle any commercial move, no matter how complex. We understand the intricacies involved in relocating businesses, ensuring minimum downtime and disruption to your operations.
We're not just local movers in Port Charlotte; we're also seasoned long-distance movers, capable of executing seamless relocations across states or even across the country. Whether you're moving your business to or from Port Charlotte, you can trust our team to deliver your personal property safely and efficiently.
Comprehensive Moving Solutions
At Port Charlotte Movers, we pride ourselves on offering a comprehensive suite of moving services. We're not just a moving company; we're your partners in transition. Our services extend beyond simply transporting your items from point A to point B. We offer top-notch packing services, using high-quality packing materials to protect your valuable business assets during transit.
We understand that every business is unique, and therefore, requires a tailored moving solution. That's why we offer customized moving plans to suit your specific needs and budget. From packing and unpacking to disassembling and reassembling furniture, our professional Port Charlotte movers are here to make your move as smooth as possible.
Our commitment to quality service extends to all our offerings. Whether you're engaging us for local moves within Port Charlotte or long-distance moves to cities like Fort Myers, you can expect the same level of dedication and professionalism.
One of the many reasons businesses in Port Charlotte FL choose us over other moving companies is our transparent pricing. We offer a free estimate, so you know exactly what to expect before the move begins. No hidden charges, no surprises – just honest, fair pricing for top-quality service.
Choosing Port Charlotte Movers means entrusting your business to a team of dedicated, experienced movers who prioritize your satisfaction above all else. Whether you require local or long-distance moving services, we're here to make your business relocation stress-free and successful. Contact us today for a free estimate and experience the difference of quality service from the best movers in Port Charlotte.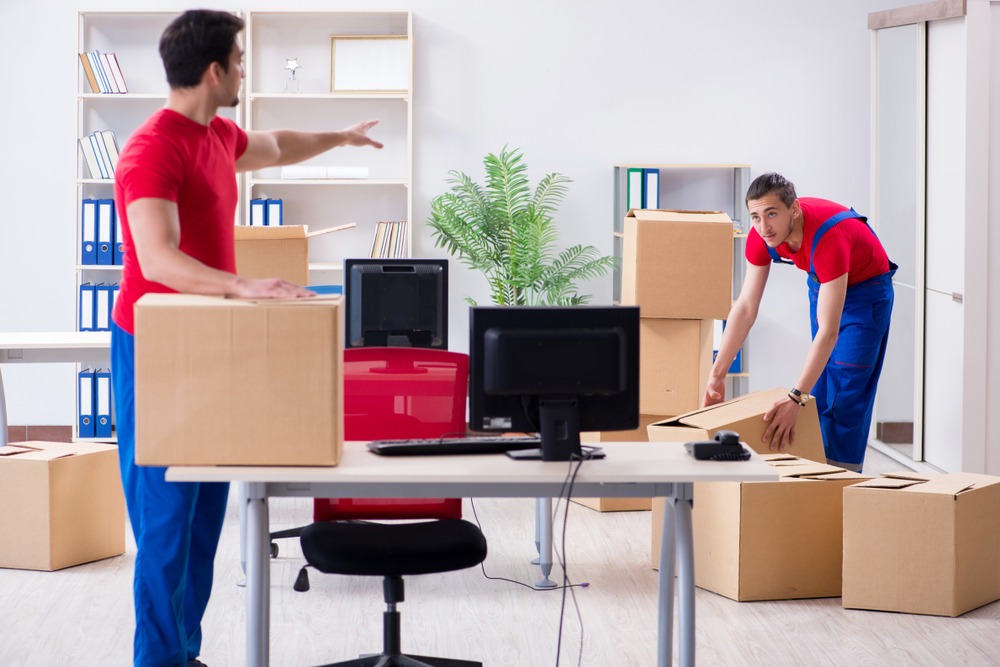 Our Commercial Moving Services in Port Charlotte
Relocating an office is a complex task that requires meticulous planning and execution. As one of the leading movers in Southwest Florida, Port Charlotte Movers has honed a comprehensive process to ensure a smooth transition for your business. Our office relocation services cater to all your moving needs, whether it's a local move within Port Charlotte or long-distance moving to or from North Port.
Our team of professional movers understands the importance of handling sensitive equipment and crucial documents with utmost care. All our staff members are background checked and trained to adhere to the highest standards of safety and confidentiality. We work closely with you to create a customized plan that minimizes downtime and enables a seamless transition to your new location.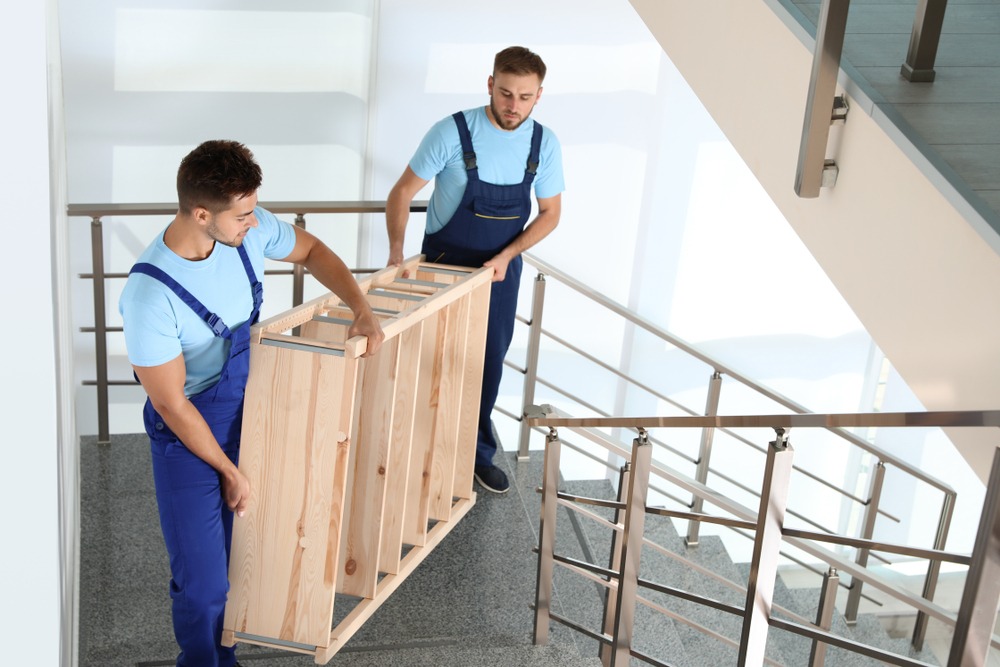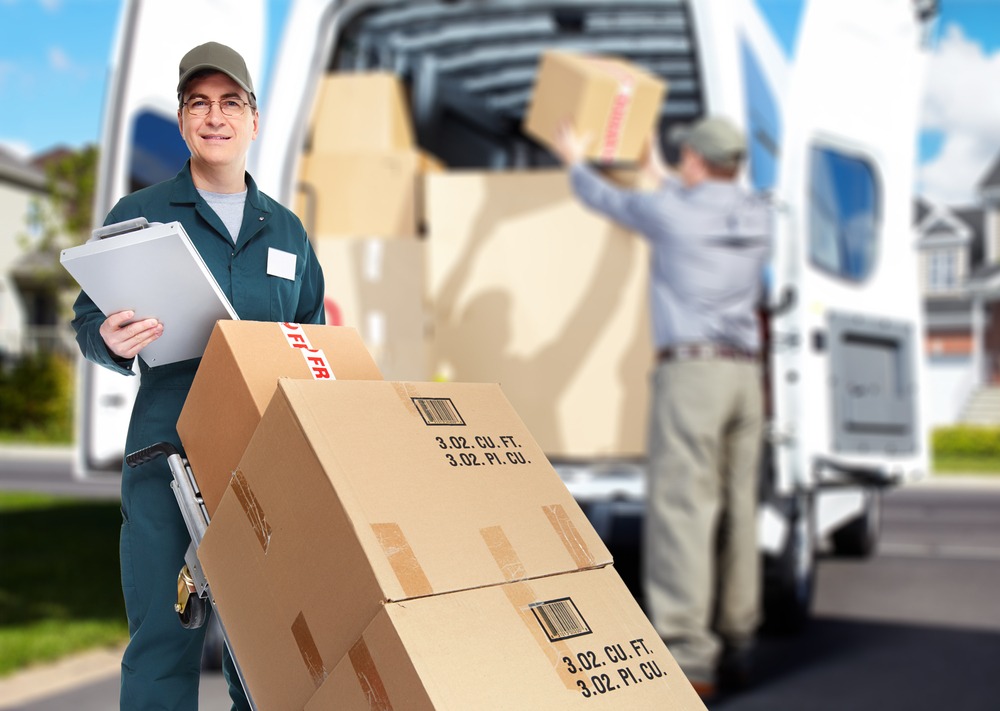 Retail store relocation presents its own unique set of challenges. From carefully dismantling store fixtures to safely packing and transporting merchandise, every step must be executed with precision. This is where our expertise as great movers comes into play.
Our team at Port Charlotte Movers offers specialized retail store relocation services at competitive rates. We understand the intricacies involved in moving a retail store and have the skills and resources to handle it efficiently. Our goal is to make your store relocation hassle-free so you can focus on setting up shop and serving your customers at your new venue.
Industrial moves involve moving heavy machinery and equipment, often across great distances. This requires a different skill set compared to standard commercial moves and is a service that not all moving companies provide. Port Charlotte Movers, however, is equipped to handle such challenging tasks.
Our industrial moving services cater to businesses across various sectors. Whether you're in manufacturing, construction, or any other industry that requires the movement of heavy-duty equipment, our team is here to assist. We have the right movers, with the knowledge and experience to handle your industrial moving needs.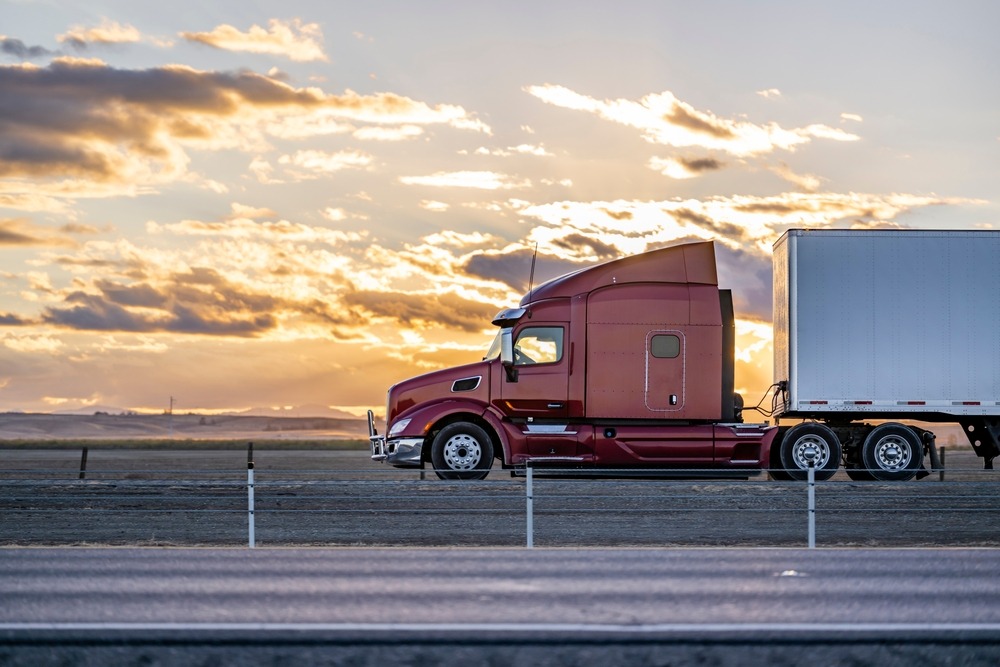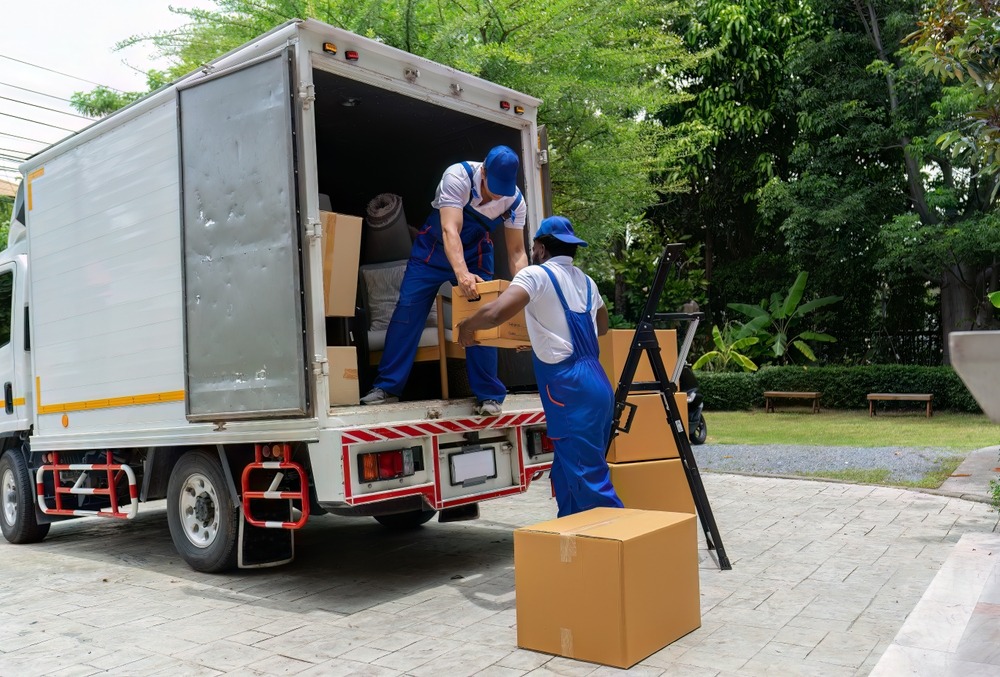 Whether it's a local move within Port Charlotte or an international move, we ensure a smooth move every step of the way. Our team is super helpful and cooperative, working in sync to provide efficient and reliable moving solutions.
Port Charlotte Movers isn't just a moving company; we're your strategic partner in all your relocation needs. From office relocations to retail store moves and industrial relocations, our services are designed to provide a hassle-free moving experience. And with our team of great movers, we promise a smooth transition to your new location. Contact us today for a free quote and let us make your next move a successful one.
Neighborhoods We Serve in Port Charlotte
We provide top-notch commercial moving services across a broad spectrum of neighborhoods in Port Charlotte. Our professional team has extensive local knowledge and experience, which allows us to handle moves efficiently and successfully in various environments. Here are some of the key neighborhoods where we offer our services:
Harbor Boulevard Area: This bustling commercial hub is a common area where we provide our moving services. We understand the unique challenges that come with moving in high-traffic areas and have the expertise to handle it seamlessly.

Midway Boulevard Area: Businesses in this neighborhood can also rely on our expert movers for efficient and hassle-free relocations. We're familiar with the layout of this area, enabling us to execute moves quickly and effectively.

Kings Highway Area: This commercial district is another area where we frequently operate. Our familiarity with the neighborhood ensures your move is smooth and stress-free.

Edgewater Drive Area: We extend our services to businesses in this vibrant neighborhood as well. Our team knows how to navigate the busy streets, ensuring your possessions reach their new location safely.

North Port Area: North Port is an area we serve regularly, providing both local and long-distance moving services. Our local knowledge of the area helps us plan and execute your move with precision.

Southern Cross Area: Known for its serene environment, Southern Cross is another neighborhood where we offer our moving services. We ensure minimal disruption to the peaceful community during the move.

El Jobean Area: Our services also extend to the El Jobean neighborhood. Whether you're moving a small office or large warehouse, we have the skills and equipment to handle it.
Whether your business is located in the heart of Port Charlotte or in the surrounding suburbs, you can count on Port Charlotte Movers for all your commercial moving needs. Our extensive service areas, combined with our commitment to customer satisfaction, make us the go-to choice for businesses across Port Charlotte.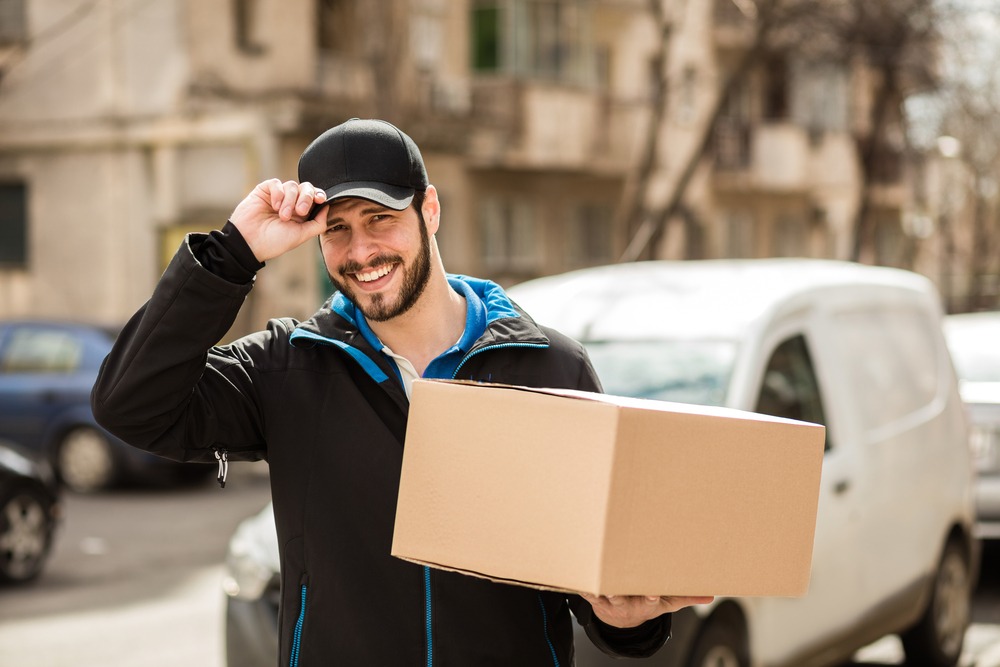 Get a Free Quote for Your Commercial Move
Planning a commercial move in Port Charlotte FL can be a daunting task. It involves numerous aspects, from packing and transporting personal property to setting up at the new location. But with the right moving company to guide you, the process can be hassle-free and efficient.
Port Charlotte Movers is your trusted partner for all your commercial moving needs. As professional Port Charlotte movers, we bring years of experience and a commitment to quality service to every move. Whether you're looking for local movers or long distance movers, our team is ready to assist.
We offer comprehensive moving services, from providing moving supplies and packing services to transporting your items using our reliable moving truck. Our team is trained to handle everything from delicate office equipment to heavy industrial machinery, ensuring that your items reach their destination safely.
At Port Charlotte Movers, we understand that every business has unique moving needs. That's why we offer customized moving solutions tailored to suit your specific requirements and budget. Whether you're relocating within Port Charlotte or planning a long-distance move to Fort Myers or beyond, we have you covered.
But don't just take our word for it. We invite you to reach out to us for a free estimate. This no-obligation quote will provide a clear picture of the costs involved in your commercial move. We believe in transparency and honesty, so you can trust that there are no hidden charges or surprises in our quotes.
Our commitment to customer satisfaction sets us apart from other moving companies. We strive to make every move a success, whether it's a local move within Port Charlotte or a long-distance move across states. Our aim is to exceed your expectations and ensure a smooth transition to your new location.
So, if you're planning a commercial move, don't do it alone. Let the expert team at Port Charlotte Movers handle the heavy lifting. With our comprehensive services and commitment to quality, we'll ensure your move is efficient, safe, and stress-free.
Reach out to us today for a free estimate. Discover why businesses in Port Charlotte and beyond trust us for their commercial moving needs. Let Port Charlotte Movers turn your next move into a success story. Contact us now and take the first step towards a smooth and efficient commercial move.
Frequently Asked Questions