Premier State to State Movers in Port Charlotte, FL
Why Choose Port Charlotte Movers for Your Long-Distance Moves
Moving across state lines can be a daunting task. The logistics involved, the potential risks to your personal property, and the stress of settling into a new environment make it essential to choose the right moving company. That's where 'Port Charlotte Movers' comes in as your trusted state to state movers in Port Charlotte.
Our Proven Track Record in State to State Moving
'Port Charlotte Movers' isn't just a local company; we're a team of long-distance movers with a proven track record. We've successfully relocated numerous families and businesses not only within Port Charlotte, FL but also to and from different states. Our extensive experience sets us apart from other moving companies in the area.
As one of the best long distance movers, we understand the unique challenges that come with state to state moving. Whether it's navigating the traffic in Fort Myers or dealing with the intricacies of moving regulations across states, our team is well-versed in every aspect of the moving process.
Our customers vouch for our services. We're proud to have facilitated numerous successful moves, earning us top ratings among Port Charlotte moving companies. But don't just take our word for it, hear it straight from our satisfied clients!
Comprehensive Moving Services for All Your Needs
We offer more than just moving your belongings from point A to point B. We provide comprehensive moving services designed to make your transition as smooth and straight forward as possible.
Packing is often the most time-consuming part of any move. Our professional packing services are here to help. We utilize top-tier packing supplies to guarantee the secure transit of your personal belongings. Whether you're moving delicate antiques or bulky furniture, you can trust us to pack your items with the utmost care.
Unlike many local moving companies, our services don't stop once your belongings have been transported. In addition, we provide unpacking services to expedite your settling process in your new home or office .Our team will handle your items with care, ensuring that everything is in its place according to your preferences.
In addition to being a leading moving company in Port Charlotte, we also provide cost-effective solutions. When you choose us, you can expect transparent pricing without any hidden charges. You'll know the full Port Charlotte cost upfront, making budgeting for your move easier.
So, whether you're moving within Port Charlotte, FL, or planning a long-distance move, 'Port Charlotte Movers' is here to make the process hassle-free. With us, you're not just hiring movers; you're partnering with experienced professionals who value your belongings as much as you do.
Choose 'Port Charlotte Movers', the master movers who turn the daunting task of moving into a seamless experience. Let us take the weight off your shoulders while you focus on what truly matters – starting a new chapter in your life.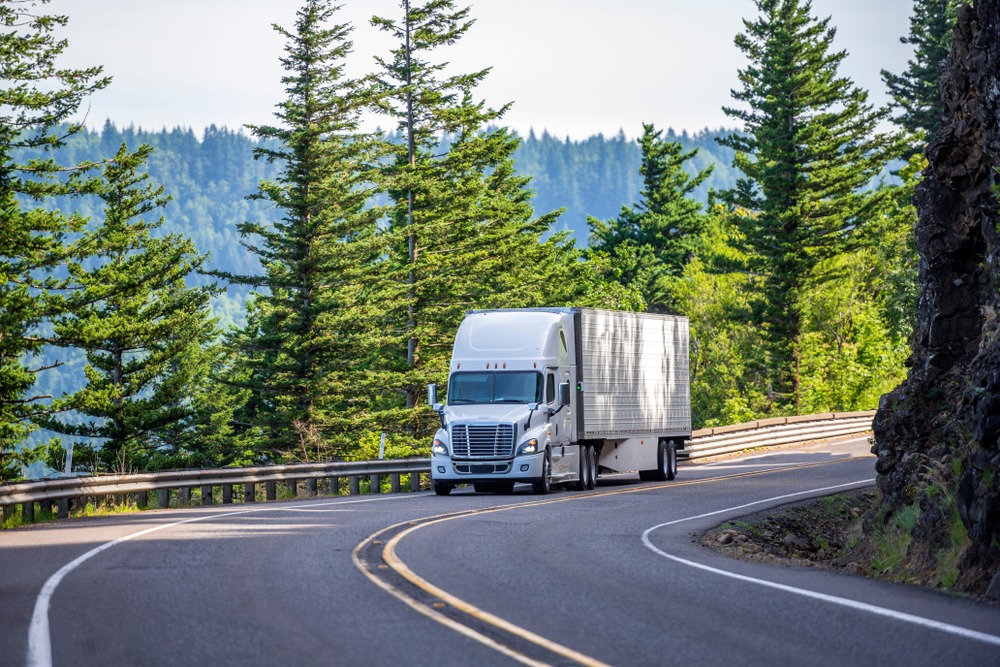 Our Expertise in Residential and Commercial Moving
Hassle-Free Residential Relocations
Relocating your home can be a stressful experience, but with 'Port Charlotte Movers', it doesn't have to be. Our team of skilled movers in Port Charlotte is committed to providing hassle-free residential relocations. With meticulous care, we pack your items and ensure their safe transit, managing every phase of the process with exactness.
Specialized Packing Services for Home Moves
Packing is more than just putting items in boxes. It requires a thorough understanding of how to protect different types of household goods during a move. As a national company, we bring our wealth of experience to offer specialized packing services. Whether you're moving fragile items or large furniture, our team knows exactly how to pack your belongings to ensure they arrive in perfect condition at your new destination.
Safe and Secure Transportation of Household Goods
We understand the sentimental and financial value of your household goods. That's why we go above and beyond to ensure their safe transportation. Our fleet of modern moving trucks is equipped with advanced features to provide maximum protection for your items during transit. Furthermore, we also offer temporary storage facilities in Port Charlotte, FL, and North Fort Myers for added convenience.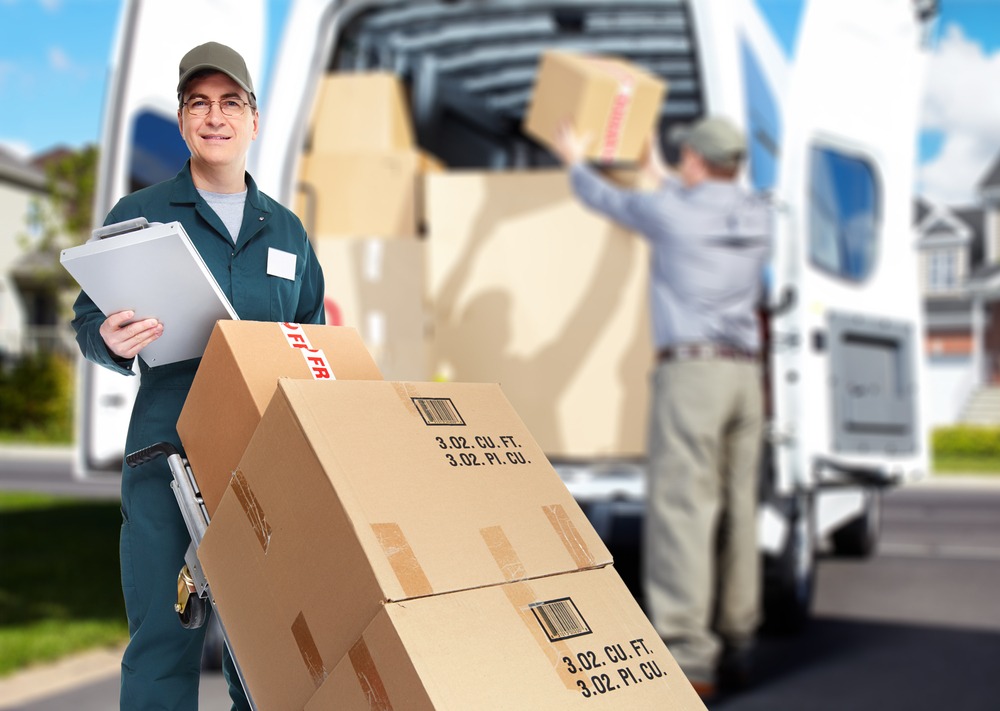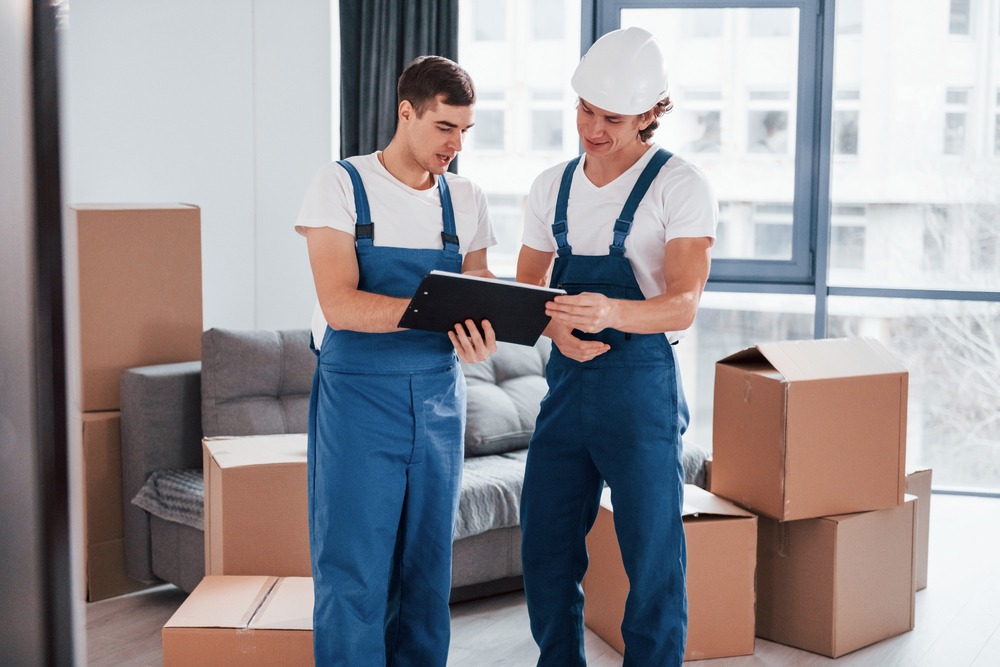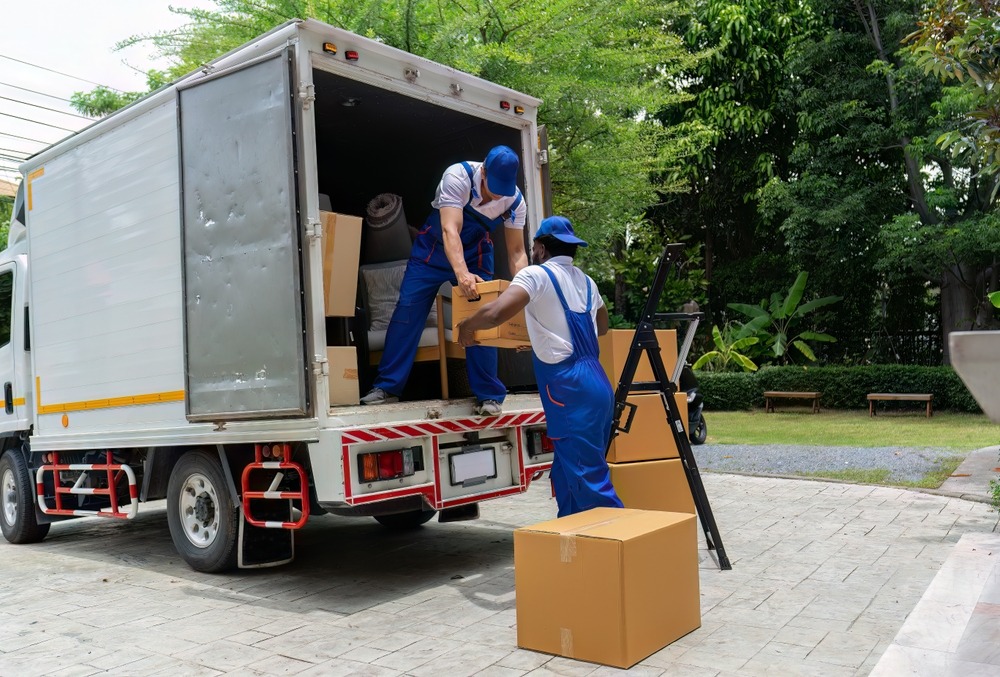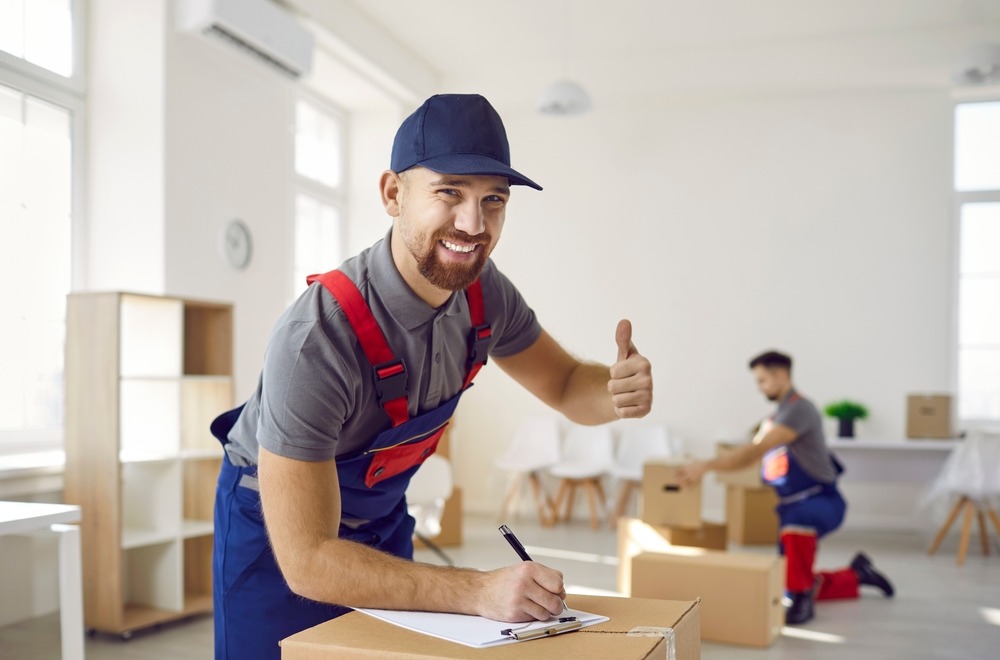 Efficient Commercial Relocations
Moving a business involves unique challenges. It's not just about moving physical items; it's about relocating your operations without disrupting your workflow. At 'Port Charlotte Movers', we offer efficient commercial relocations that save you money and minimize downtime.
Office Equipment Relocation with Care
Relocating office equipment requires finesse and expertise. From computers and servers to furniture and documents, each item needs to be handled with care. Our team is trained in the best practices of office equipment relocation. We ensure your valuable office resources are moved safely, allowing you to resume your operations as quickly as possible in your new location.
Minimizing Business Downtime During Moves
We understand that time is money for businesses. That's why our moving services are designed to minimize business downtime. We plan your move meticulously, ensuring a quick and efficient process that gets your business up and running in no time.
In conclusion, whether you're planning a local move within Southwest Florida or a long-distance move across the Southern Cross, 'Port Charlotte Movers' is your go-to solution. Our commitment to quality service, combined with our competitive rates that are below the national average, makes us great movers in North Port and beyond. Trust us to deliver a moving experience that exceeds your expectations.
Understanding the Complexities of State to State Moving
Moving from one state to another involves more than just packing up a moving truck and hitting the road. There are several complexities involved, from understanding varying state regulations to navigating long-distance logistics. As a national company based in Port Charlotte, FL, 'Port Charlotte Movers' is well-versed in these challenges and has developed strategies to manage them effectively.
Navigating the Challenges of Long-Distance Moves
Long-distance moves, especially those cross country, present a unique set of challenges. One of the most significant hurdles is the sheer distance involved. This not only makes the move more physically demanding but also requires careful planning to ensure everything goes smoothly.
Additionally, moving from one state to another often involves dealing with different state regulations and requirements. These can include specific rules for transporting certain items or guidelines for moving trucks on state highways. Without the right knowledge and expertise, it's easy to get caught off guard by these regulations.
Another challenge is ensuring the safe transport of your belongings over such long distances. The longer the move, the higher the risk of damage to your items. This means that packing and securing your belongings require utmost care and attention.
Our Solutions for a Seamless Moving Experience
Port Charlotte Movers' has developed effective solutions to navigate these challenges and ensure a seamless moving experience. Our experienced team of movers in Port Charlotte is trained to handle all aspects of long-distance moves, from planning and packing to transportation and unpacking.
We stay updated with the latest state regulations and requirements, ensuring we're always prepared for any situation. Whether you're moving within the same state or across the Southern Cross, you can trust us to navigate the legal landscape efficiently.
Our specialty services also include secure packing and transportation of your belongings. We use high-quality packing materials and advanced moving trucks to ensure your items are protected throughout the journey. For added peace of mind, we also offer temporary storage facilities in North Fort Myers and other locations.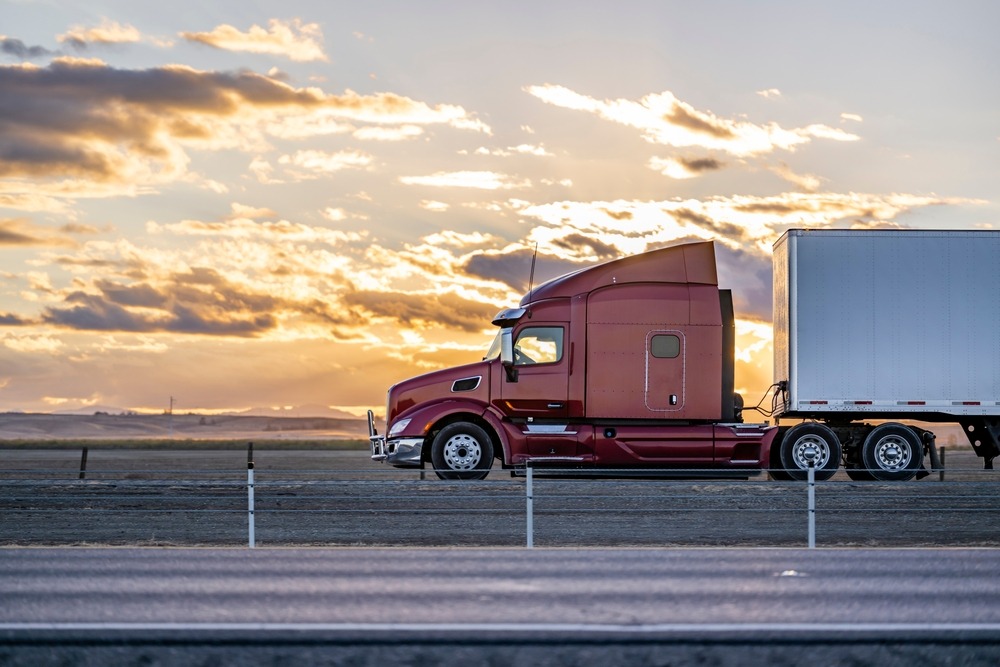 Serving the Greater Port Charlotte Area
As a national company with deep roots in Port Charlotte, FL, 'Port Charlotte Movers' takes pride in serving our local community. We understand that every move, whether it's a local move within Southwest Florida or a long-distance move across the Southern Cross, comes with its unique requirements and complexities.
Deep Roots in the Port Charlotte Community
Being part of the Port Charlotte community for several years has allowed us to establish strong connections and gain an in-depth understanding of the local moving needs. This familiarity enables us to offer tailored moving services that cater to the specific needs of our clients in this area.
Our team of professional movers in Port Charlotte is made up of locals who know the community inside out. They bring a personal touch to every move, treating each client's belongings with the utmost care and respect, as if they were their own.
Knowledge of Local Conditions for Efficient Moves
One of the advantages of being a local company is our comprehensive knowledge of local conditions. This knowledge significantly contributes to the efficiency and smoothness of the moves we handle.
Familiarity with Port Charlotte Neighborhoods
Every neighborhood in Port Charlotte has its unique layout and characteristics. Our familiarity with these neighborhoods allows us to plan and execute moves efficiently. Whether it's navigating narrow streets in North Port, managing parking in busy areas, or knowing the best times to avoid traffic, our local experience makes a difference.
Port Charlotte has several neighborhoods and a moving company might serve areas such as:
Harbour Heights

Deep Creek

Edgewater

Charlotte Harbor

Murdock

El Jobean

Charlotte Park

Cleveland

Solana

Charlotte Ranchettes
Understanding Florida's Traffic and Road Rules
Florida's traffic and road rules can be complex, especially for those new to the state. As a local company, we're well-versed in these rules. Our moving trucks are always operated in compliance with local regulations, ensuring a hassle-free move.
In conclusion, when you choose 'Port Charlotte Movers', you're not just hiring a moving company; you're partnering with a team that's part of your community. Our deep roots in the Port Charlotte area, combined with our national reach, make us the perfect choice for both local and long-distance moves.
Our commitment to providing top-notch moving services at rates below the national average makes moving an affordable venture without compromising on quality. Whether you need storage facilities in North Fort Myers or specialty services for a cross-country move, trust 'Port Charlotte Movers' to deliver a seamless, stress-free moving experience.
Frequently Asked Questions