Office Movers in Port Charlotte, FL
About Port Charlotte Movers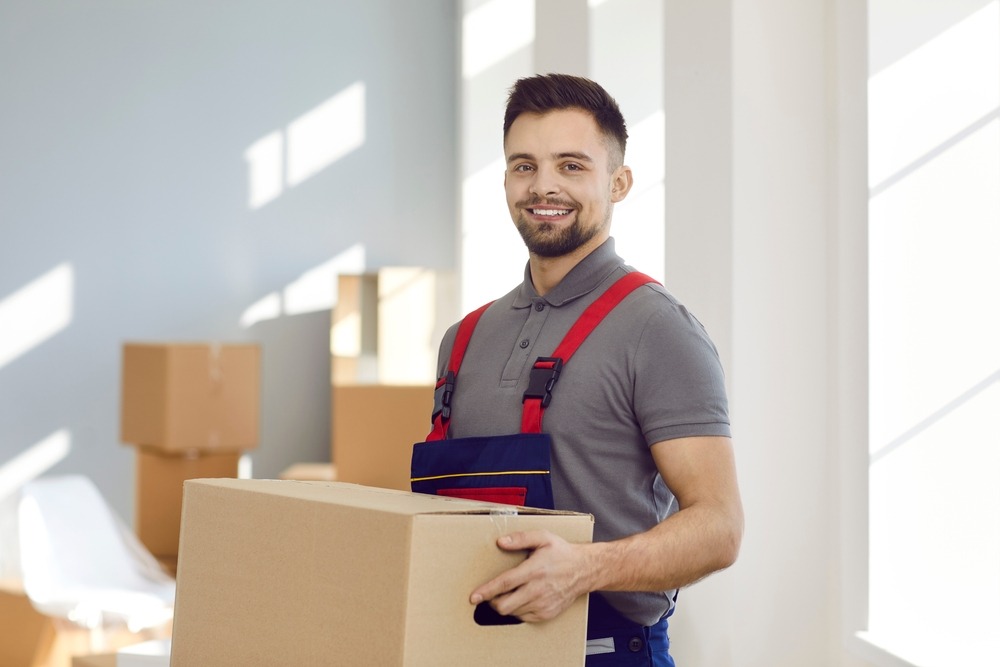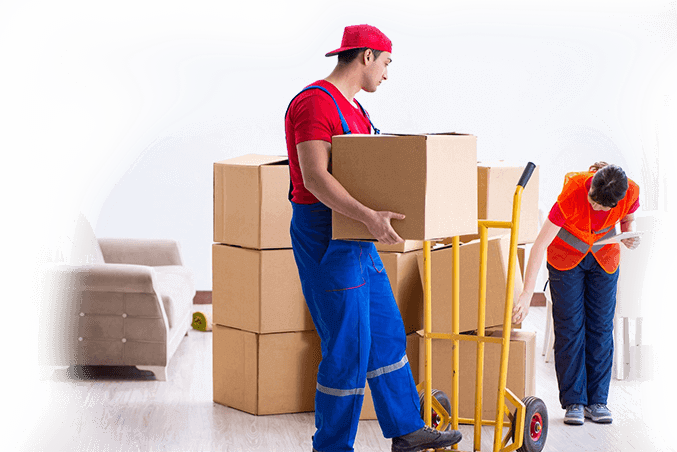 Port Charlotte Movers is a trusted name in the moving industry, well-known for our commitment to quality and customer satisfaction. As leading local movers, we offer comprehensive moving services in Port Charlotte, FL, and surrounding areas, including Fort Myers and North Fort Myers. Our team of master movers are skilled professionals who understand the complexities of moving personal property safely.
With a fleet of modern moving trucks and an extensive range of packing materials, we have all the resources needed to handle any move, whether it's across town or across states. From residential moves to office relocations, we handle it all with precision and care.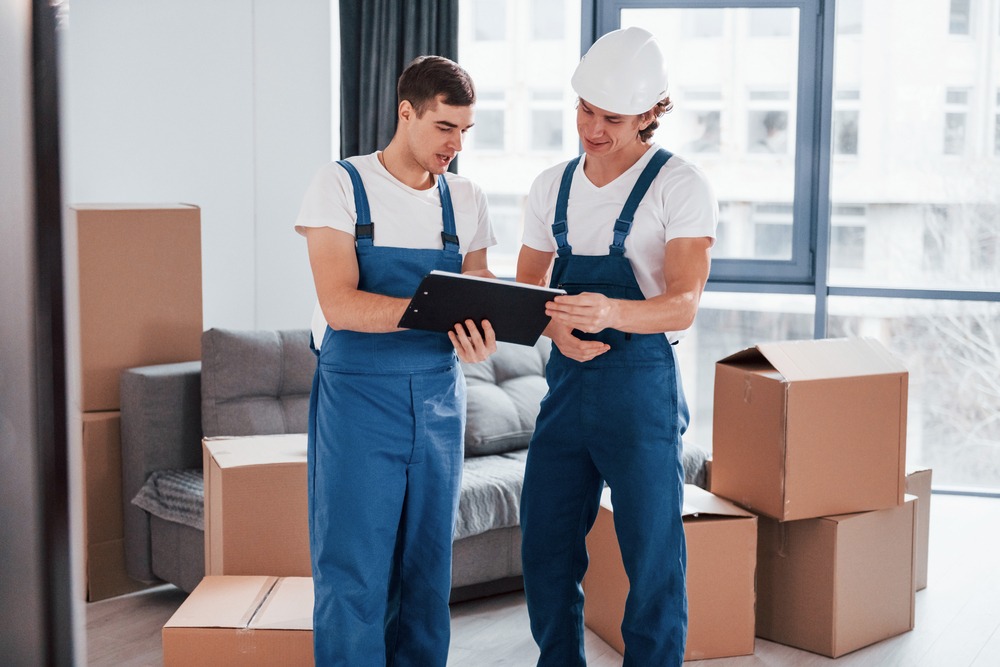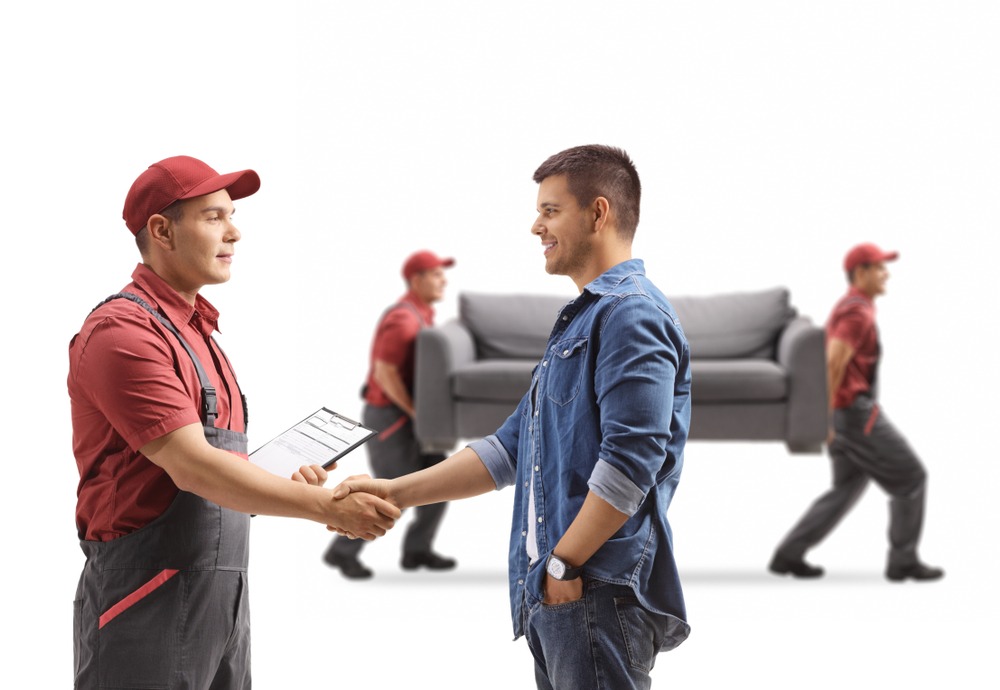 Our Commitment to Excellence
Our main goal is to provide a hassle-free moving experience to all our clients. We hold ourselves to high standards of service, ensuring every move we handle is executed with utmost professionalism and efficiency. Our commitment to excellence sets us apart from other moving companies in the area.
We understand that moving can be stressful, so we do everything we can to ease the process. This includes providing clear communication, transparent pricing, and a dedicated team that goes above and beyond to meet your needs. With us, you can expect no hidden fees or surprises – just top-notch moving services at competitive Port Charlotte cost.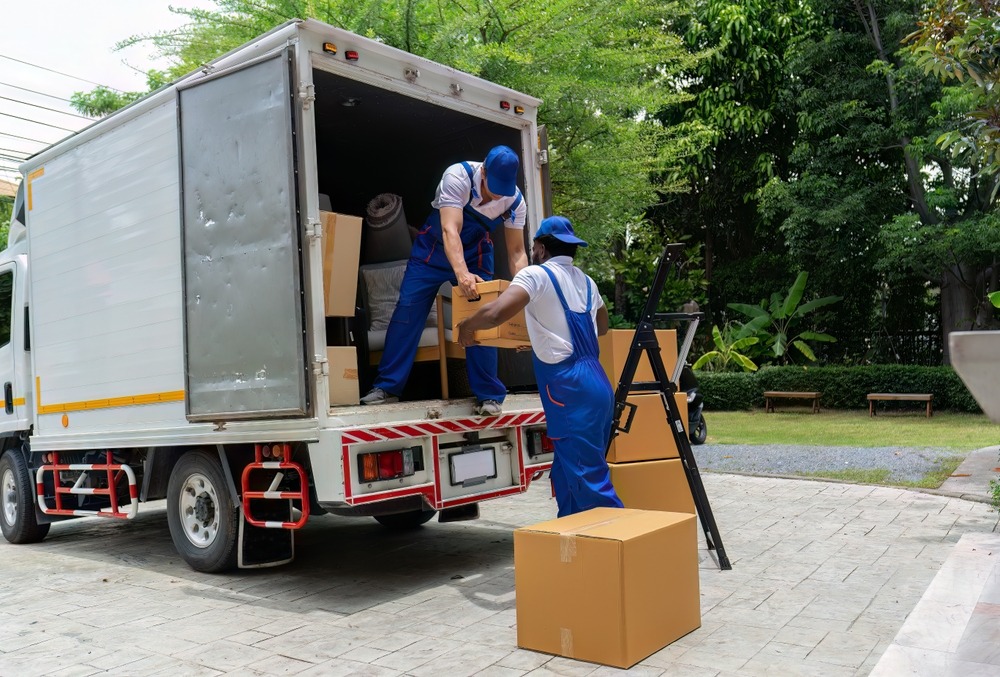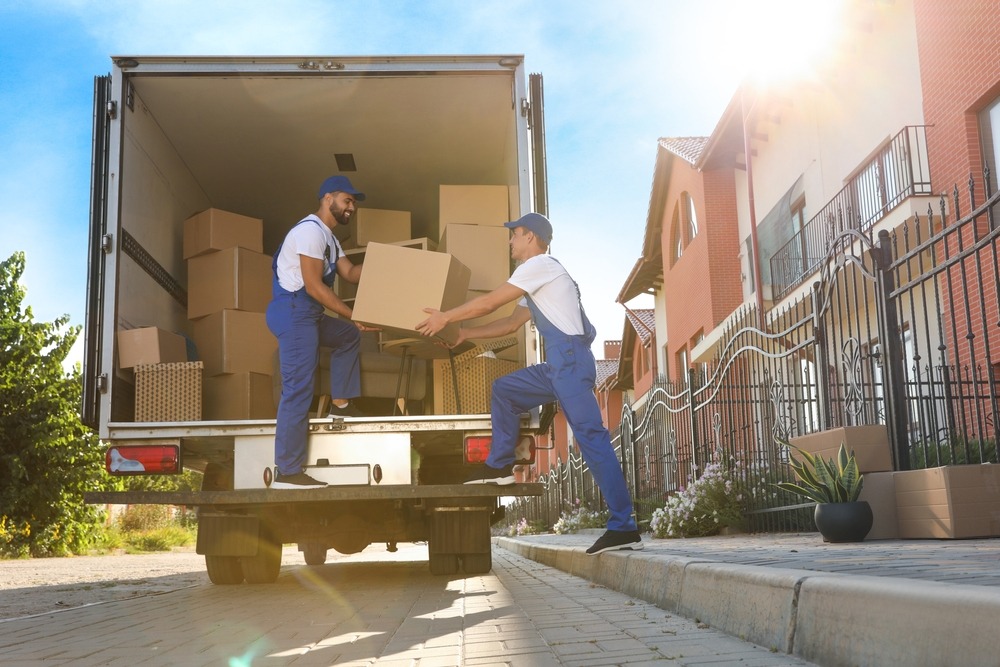 At Port Charlotte Movers, we offer a full suite of moving services tailored to fit your specific needs. Our services include packing services, local moving, and long-distance moves. We also specialize in office moves, making us the go-to Port Charlotte office movers.
Whether you need help packing your items, moving your office, or relocating to a new home in another state, we've got you covered. Our team of experienced movers will handle your move with professionalism and care, ensuring your items arrive at their destination safely and on time.
With Port Charlotte Movers, you get more than just a moving company. You get a dedicated partner committed to making your move as smooth and hassle-free as possible. Contact us today and let us take the stress out of your next move.
Comprehensive Office Moving Services
As expert local movers, Port Charlotte Movers excels in providing efficient and hassle-free local office moves. Our team of trained professionals is experienced in handling all types of office equipment and furniture, ensuring your business operations experience minimal disruption during the move. We understand that time is money, especially when it comes to business relocations. That's why we work diligently to complete your move swiftly and efficiently, reducing downtime and ensuring you're back in business as soon as possible.
Long Distance Office Relocation
Port Charlotte Movers is also a trusted name when it comes to long distance office relocations. With years of experience in the moving industry, our team of master movers has the skills and expertise to handle long distance moves with ease. We offer comprehensive moving services, from packing and loading to transportation and unloading, making us the ideal choice for businesses looking to relocate to or from Port Charlotte, FL.
Full Packing and Unpacking Services
Safe and Secure Packing Techniques
Our full packing and unpacking services are designed to make your move as stress-free as possible. We use safe and secure packing techniques to protect your valuable office equipment and personal property during transit. Whether it's delicate electronics or bulky furniture, you can trust our experienced team to pack your items safely and securely.
Quality Packing Materials
In addition to our expert packing techniques, we also use quality packing materials to ensure maximum protection for your items. From sturdy boxes and protective wrapping to specialized packing materials for delicate items, we have everything needed to safeguard your belongings.
Whether you're planning a local move within Port Charlotte or a long-distance relocation, Port Charlotte Movers is the moving company you can trust. Our commitment to customer satisfaction, combined with our competitive Port Charlotte cost, makes us the preferred choice for all your office moving needs. Contact us today to schedule your move and experience the difference of working with true professionals.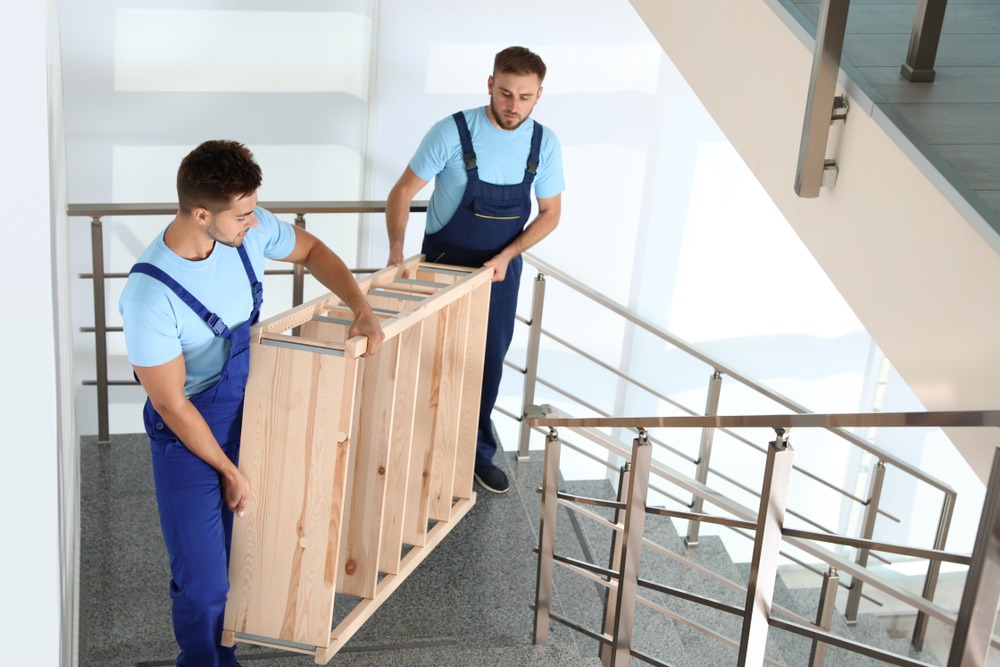 The Office Moving Process with Port Charlotte Movers
Initial Estimate and Planning
The first step in our office moving process is a comprehensive initial estimate. Our team of great movers in Port Charlotte offers a free estimate that takes into account the specific relocation needs of your business. Whether your office is an average home size or a large corporate space, we work closely with you to devise a plan that suits your timeline and budget. This also includes international moves where we ensure competitive rates without compromising on service quality.
Preparing for a move is crucial to ensuring a smooth transition to your new location. Our full-service package includes a thorough pre-move preparation phase. We conduct a detailed survey of your office, noting special handling instructions for delicate items. Our team is background checked and trained to handle your items with utmost care. We also provide packing materials and advice, making us one of the best movers in Southwest Florida.
On moving day, our super helpful team arrives at your office ready to execute the move according to the planned schedule. Armed with the right tools and equipment, we efficiently pack, load, and transport your office belongings. Given our expertise as movers, we aim to exceed the national average when it comes to punctuality and efficiency. Our goal is to make your moving day a stress-free experience.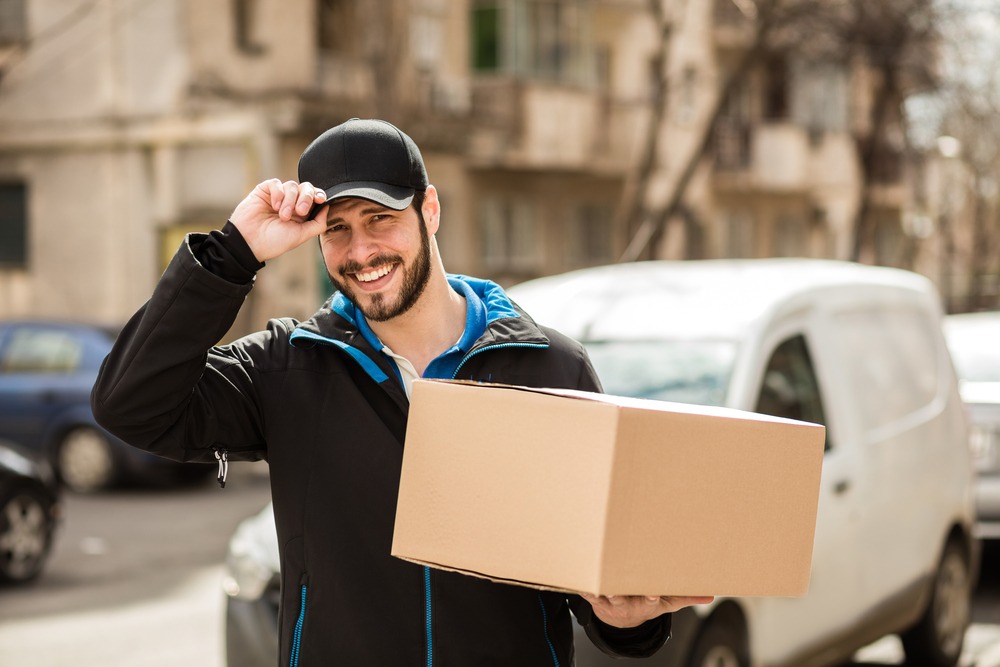 Once your items are safely transported to your new office, we don't just stop there. Port Charlotte Movers offers post-move support to ensure a smooth move-in process. From unpacking and arranging furniture to disposing of packing materials, we're here to assist you. Should you require additional services in North Port or any other part of Southwest Florida, our team is ready to help.
Choosing Port Charlotte Movers means choosing peace of mind. With us, you get Curry Moving's commitment to excellence, competitive rates, and a team that truly cares about your move. Contact us today to start planning your office move.
Why Choose Us as Your Office Movers in Port Charlotte, FL
Our reputation as great movers is built on a proven track record of successful office moves. We have managed countless relocations in Port Charlotte and surrounding areas like North Port, consistently meeting and exceeding our clients' expectations. Our expertise extends beyond the national average, handling everything from local moves to international relocations with utmost professionalism.
Professional and Experienced Team
Choosing us as your movers in Port Charlotte means entrusting your move to a team of highly trained and experienced professionals. Our team is background checked and continuously trained to stay updated with the latest moving techniques. We handle each item with the utmost care, ensuring they reach your new location in the same condition they were picked up.
We understand that cost is a significant factor when choosing a moving company. That's why we offer competitive rates without compromising on service quality. Our pricing is transparent, with no hidden costs or surprise charges. Whether you're moving an average home office or a large corporate space, we provide a free estimate tailored to your specific relocation needs.
Stress-Free Moving Experience
Our primary goal is to provide a stress-free moving experience. We work closely with you throughout the moving process, providing regular updates and quick responses to any questions or concerns you may have. Our full-service offering, combined with our commitment to customer satisfaction, ensures a smooth move from start to finish.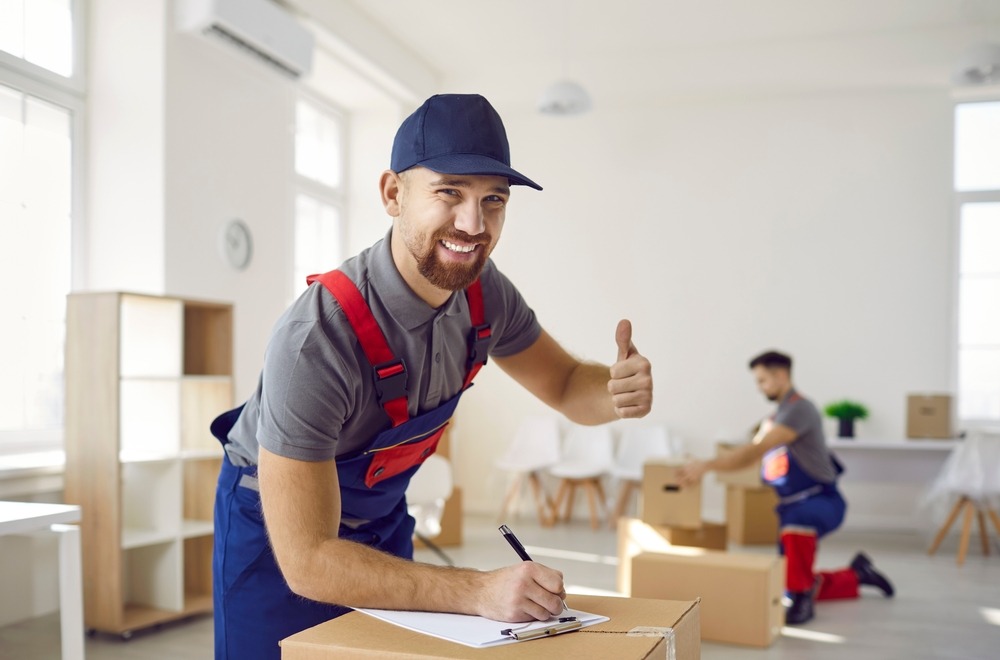 Neighborhoods in Port Charlotte We Cover
Port Charlotte Movers is proud to serve a wide range of neighborhoods within Port Charlotte, FL. Our reach extends across the city, providing reliable and efficient moving services to both businesses and homeowners alike. From the bustling heart of the city to the quieter suburban areas, our team of professional movers is always ready to assist with your relocation needs.
We cover neighborhoods like
Harbour Heights

Charlotte Harbor

Punta Gorda Isles

Deep Creek

Murdock

El Jobean

Port Charlotte Village

Gulf Cove

Parkside

Edgewater

Charlotte Park

West Port Charlotte

East Port Charlotte

Lake Suzy Area

South Gulf Cove

Riverwood

Grassy Point

Heritage Landing

Kings Gate

Suncoast Lakes
As part of our continuous effort to better serve our clients, we are constantly expanding our reach. While we continue to service all areas within Port Charlotte, we are also extending our services to neighboring cities and towns. This expansion allows us to bring our high-quality moving services to more businesses and individuals throughout the wider region.
Our extended service areas now include North Port, Englewood, and even parts of Fort Myers. We are committed to bringing our professional, efficient, and reliable moving services to these areas, helping even more people experience a hassle-free move.
Whether you're in the heart of Port Charlotte or in one of the neighborhoods or cities we've expanded to, you can count on Port Charlotte Movers to provide top-notch service. We believe that every move deserves the best, and that's exactly what we aim to deliver. Contact us today to schedule your move, and let us show you why we're the trusted choice for all your moving needs in and around Port Charlotte, FL.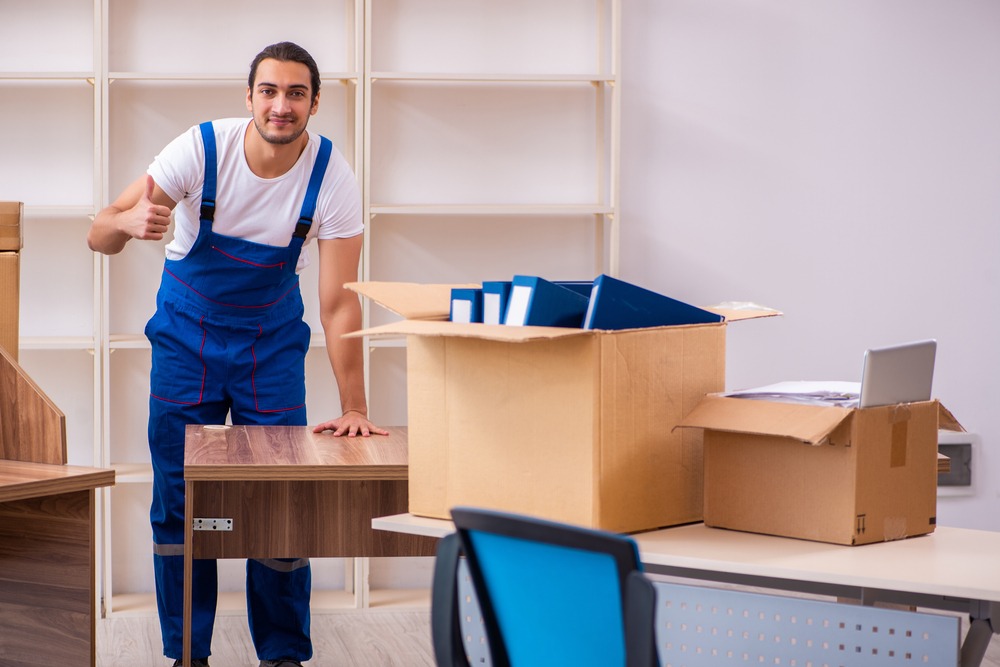 Contact Us for Your Office Move in Port Charlotte, FL
If you're planning an office move in Port Charlotte, FL, getting a detailed estimate is your first step towards a smooth and successful transition. We offer a free, no-obligation quote tailored to your specific relocation needs. Our comprehensive quote will help you understand the cost implications and enable you to plan your budget efficiently.
To get your free quote, simply provide us with some basic information about your move such as the size of your office, the destination, and any special requirements you may have. With this information, we can give you an accurate estimate that reflects the scope of your move. Remember, our goal is to make your move as stress-free and straightforward as possible, and it all starts with a fair and transparent quote.
Our customer service team is at the heart of what we do, always ready to assist with your queries or concerns. Whether you have questions about our services, need help planning your move, or want to discuss your free quote in more detail, don't hesitate to reach out.
Our customer service representatives are knowledgeable and friendly, providing clear and concise information to put your mind at ease. You can contact us via phone, email, or through our website. We believe in open communication and prompt responses, ensuring your moving experience is a positive one from the moment you contact us.
In conclusion, if you're looking for reliable, professional, and affordable office movers in Port Charlotte, FL, look no further than us. We're committed to providing top-tier moving services tailored to your unique needs. Contact us today to get started on your moving journey. We look forward to making your office move a seamless and successful endeavor.
Frequently Asked Questions